What is Onpage SEO?
An Easy Guide to understand what is onpage SEO
Many SEO "experts" are charging high fees for building backlinks to pages that will never rank well because the page has not been structured properly to allow Google to understand what it is all about. That is why Websites With Purpose has published an easy guide to understanding What Is Onpage SEO.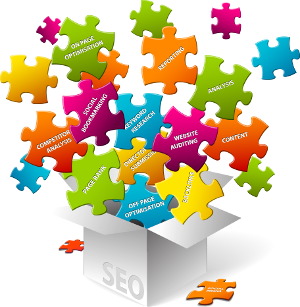 So why do you need to know What Is Onpage SEO? With the majority of websites now being built on powerful cms platforms like Joomla or Wordpress, most website owners have the ability to create new content, either as pages or a blog. There is little point creating that content if it is not going to be found and ranked by Google and other search engines. Most site owners simply write an article and then pay an SEO expert to build backlinks to it to get it found. With a proper understanding of onpage SEO the page will rank much more easily which means more business for you, at a lower cost.
Is Understanding What is onpage SEO all I need to rank my page?
Onpage SEO is not the only factor in getting your content ranked. For you site to rank and stay well raked you need to understand:
What are Good and Bad Backlinks
What is Onpage SEO
What is Duplicate Content
How to increase pagespeed
How to make your site mobile friendly
How to use social media
It takes a dedicated team of SEO Professionals to keep up with the miriad aspects of Search Engine Optimisation which is why professional SEO services are still needed for the majority of websites. You can request a FREE SEO Audit here to see what else your site needs.
Why is Onpage Content Structure important for SEO?
To understand why onpage SEO is important it may be easiest to look at your website as you would a newspaper (if you are under 30 ask your parents for one). A newspaper has one big heading on the page to tell you what the main story is. This is the equivalent of the H1 heading on your website page which tells Google what the page is all about. One of the biggest mistakes website owners and developers make is having more than one H1 heading on a page. That just confuses the search engines. H1, H2, H3 and H4 tags are NOT for displaying different font sizes and colours. They are there solely to tell search engines about the page.
Your newspaper is likely to have multiple smaller sub-headings that introduce different aspects of the main story. These are your H2 and H3 tags. I prefer to use the H3 tag as my main subheading, immediately under the H1 heading and then use as many H2 headings as needed for the content message variations. To really get is message across the newspaper will have images, and highlight important text. It will also have links to other pages that explore aspects of the main story in more depth.
This structure has been developed over a century or more as editors got a better understanding of how to get their content understodd and that is why onpage seo is important. Using the newspaper model, based on over 100 years of experience, allows you to get your message across to search engines in the clearest possible way, making it easy for the search engine to know when to serve that content in searches.
Not understanding these content structuring principles for Onpage SEO is likely to result in sending a confused message about your page purpose to Google and other search engines.
Key Aspects of Onpage SEO
These are the key aspects of onpage SEO in relation to a single page of content (there are other sitewide aspects of onpage SEO that we cover elsewhere such as sitemaps, pagespeed etc).
Heading Tags - 1 only H1 tag, 1 H3 tag and multiple H2 tags
Images - at least one image with a variation of the keyword in its name, title and Alt text
Highlights - combination of bold, italics and bullet points containing the keyword and/or variations of the keyword
Links - hyperlinks to pages that you want to share this pages authority. Make the last link back to the current page. Any links to pages that you don't want to inherit your pages authority (external pages, contact forms etc) should be no-follow links
Text - a minimum of 400 words of content
Metadescription - 159 characters including your keyword
Page Title - include keyword
Page URL - Include keyword
Downloading the "What Is Onpage SEO Template"
We have created a What Is SEO Template to help you create better ranking content. You can download it for free from HERE.
Websites With Purpose offer professional SEO services for all types of website. Call Rod on 0414 909 759 or use the contact form.